About us
For over 25 years Performance Engine and Machine has been in the automotive machine business serving customers just like you. We have a full service machine shop that is equiped with the latest equipment to serve your every engine need whether large or small, high performance, marine or OEM. As an engine builder and engine rebuilder, we strive to create high performance engines and stock engines that surpass your expectations.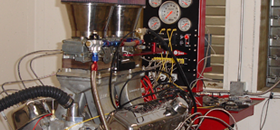 Our machine shop is a full service automotive machine shop specializing in the following:
• Custom engine building and rebuilding,
Import and Domestic
• In house engine balancing
• In house cylinder boring
• Aluminum and cast iron head repair
• Competition valve jobs
• Vintage flatheads
• Marine engines
• And much more..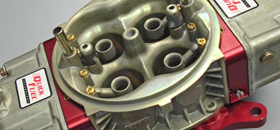 With our in-house machine shop, three state-of-the-art dynos and over 35 years of experience we can build or rebuild anything from your big block to 4 cylinder, Mopar to Honda, race car to street car, boat to tractor, or just get your car back on the road, we can do it all! Call or stop by today, We look fordard to talk to you!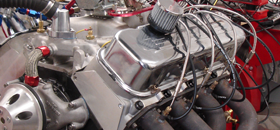 One of the most critical parts of the engine building process is the break-in. Next time you have your engine built, so do it right the first time and put your new engine on our Storm-Vulcan break-in dyno.
Pricing
BLOCK CYLINDER HEAD SERVICES
Thermal Clean ............................. $80.00
Hot Tank/Jet Wash ....................... $60.00
Magnaflux Block ........................... $30.00
Resurface, Parallel & Square ......... $150.00
Align-hone Main Bearing Bores ....... $175.00
Bore per Cylinder .......................... $12.00
Hone per Cylinder .......................... $12.00
Hone w/ Deck Plates per Cylinder ... $18.00
Sleeve per Cylinder Plus Sleeve .... $100.00
Pressure Test ............................... $60.00
CRANKSHAFT SERVICE
Grind Crank ............................... $150.00
Magnaflux Crank ........................ $20.00
Polish Crank .............................. $40.00
Chamfer Oil Holes ...................... $32.00
Cross Drill Main Journals ............ $80.00
ROD AND PISTON WORK
R & R Pistons on Rods Each ............ $6.00
Check Size of Big End Each ............. $3.00
Recondition Big Ends Each ............... $13.00
R & R Pin Bushings Each ................. $8.00
Pin Fit Small End Each .................... $6.00
Pin Fit Pistons Each ........................ $6.00
Chamfer Piston Edges Each ............. $3.00
Machine/Flycut Valve Reliefs Each .... $10.00
CYLINDER HEAD SERVICES
Clean and Degrease Each .............. $20.00
Check for Cracks Each .................. $20.00
Resurface Cast per Cylinder ........... $10.00
Resurface Aluminum per Cylinder ... $12.00
Valve Job V8 ................................ $250.00
Valve Job V6 ................................ $225.00
Valve Job 4 Cylinder ...................... $200.00
Multi Valve per Valve .................... $15.00
R&R Valves/Cam ......................... Hourly
Pressure Test .............................. $40.00
VALVE GUIDE AND SEAT REPAIR
R & R Replaceable Guides each ......... $8.00
Install Solid Bronze Guides Each ....... $10.00
Size Valve Guides Each .................... $3.00
Cut Guide for Positive Seal Each ....... $3.00
Cut Spring Pocket Each .................... $3.00
Install Valve Seats Each ................... $14.00
ENGINE BALANCING
V8 Assembly .............................. $250.00
6 Cylinder Assembly ................... $200.00
4 Cylinder Assembly ................... $150.00
Flywheel/Pressure Plate .............. $55.00
FLYWEEL GRINDING
Passenger Car Flat ........................ $30.00
Passenger Car Stepped .................. $35.00
H.D. Truck Flat .............................. $50.00
H.D. Truck Stepped ....................... $60.00
Any with Pins Add ......................... $10.00
ASSEMBLY
Clean Block for Assembly .................. $30.00
Install Cam Bearings ......................... $30.00
Assemble Short Block ....................... $400.00
Assemble Long Block ....................... $550.00
Disassemble and Inspect Motor ......... $150.00